Meet the Naples Stone WorksTeam
Every one of our dedicated employees is an integral part of our operation. As a team of experienced craftsmen, we work together every day to discover creative solutions, offer friendly customer service, and provide the highest quality countertop and flooring products and installations in the area. Meet our founders and the operational team below. We are always at your service!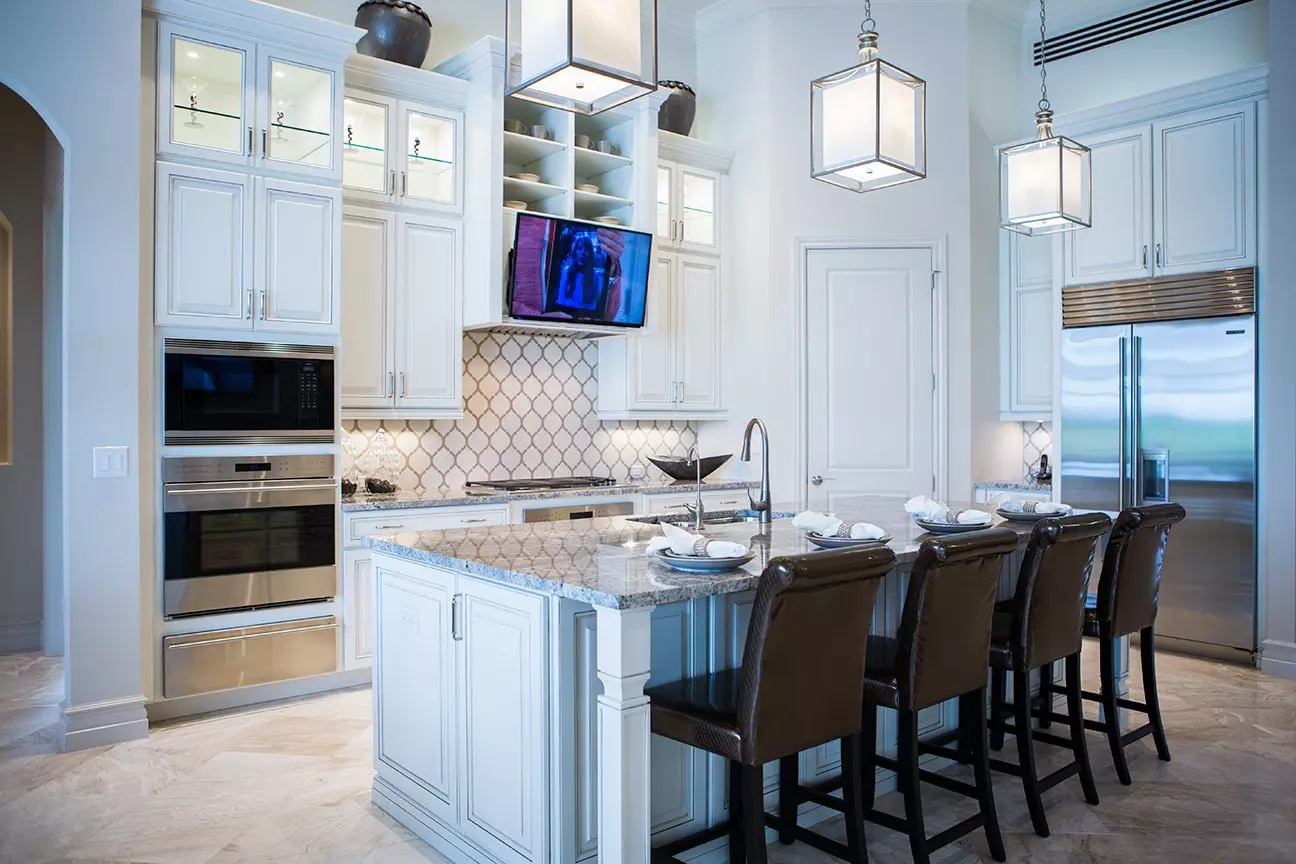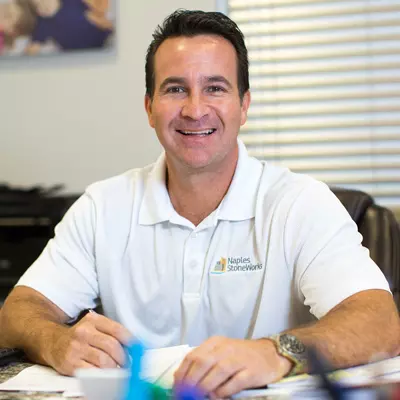 Marc Beaudet | Owner
As a founding partner of Naples StoneWorks, Marc Beaudet oversees the total operations of the company while delegating to the team and mentoring key management personnel for success. Every day, Marc draws on his 20-plus years in the tile and marble industry to implement processes and foster teamwork — all with the goal of satisfying customers and building on the company's continued growth path. Marc earned a B.S. in Business Education from the University of New Hampshire's prestigious Whittemore School of Business and Economics.
"I love to see hard work pay off. I enjoy watching our company succeed and employees enjoying where they work and sincerely taking pride in their jobs."
Scott A. Noble | Operations Manager
As a 16-year home building supply veteran, Scott knows what it takes to successfully oversee daily operations and manage the many details of production and installation from both in-house and out in the field.
"Every day is a different challenge where I am able to work with great, talented people. I like making someone's dream and vision a reality."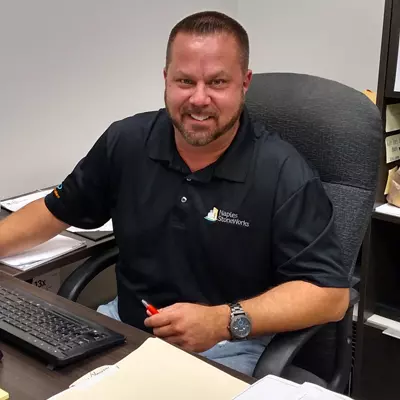 Kristen La Croix | Office/Project Manager
Kristen is responsible for keeping our business running behind the scenes. She oversees general accounting, accounts receivable/accounts payable, material pricing and ordering, and project preparation for each job. Her background in a custom home building company suits her perfectly for all phases of her position—from permitting and scheduling to ensuring complete customer satisfaction.
"I really enjoy working with our team, contractors, and customers to create a beautiful end result the customer loves."
Carlos Vasquez | Sales Manager
With 14 years of experience in the tile and stone industry, Carlos combines his background and management skills throughout every aspect of his everyday sales responsibilities. As the oftentimes first point of contact, he makes it a point to turn partnerships into relationships by remaining available and active in every phase of the process.
"I get a lot of satisfaction out of the customer relations aspect of my job. It's great to see a project through from start to finish."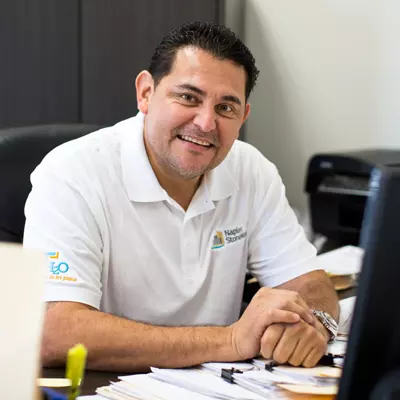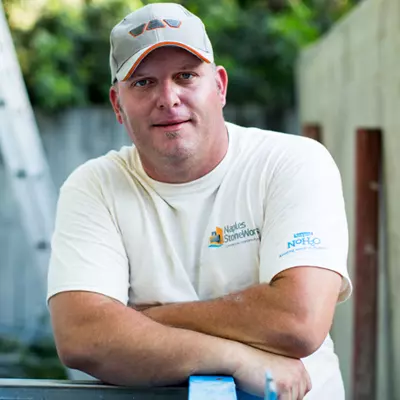 Greg Guilmette | Warehouse Operations Manager
Greg puts his background in warehouse and materials management to the challenging task of organizing and managing the many products that come in and go out of our warehouse every day. Greg is also responsible for maintaining our unique, sustainable water system. Greg earned a B.S. in Physical Education from the University of South Florida and has attended Leadership Organization and Management Skills programs.
"I love the family atmosphere and everyone working together for a common goal. I really love the granite industry because we turn raw materials from the earth into beautiful countertops or floors for our customers."
Rey Sotelo | Fabrication Manager
As head of quality control, Rey's job is to ensure every finished project is completed to our high standards. Rey has more than two dozen years of experience working in stone fabrication, so we know every piece will reflect the attention to detail in which he takes such pride.
"There's nothing like creating a finished product than seeing the end result in a satisfied customer's project."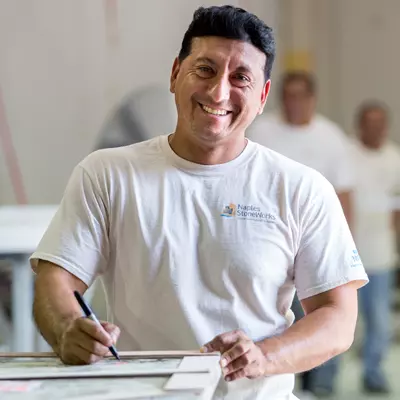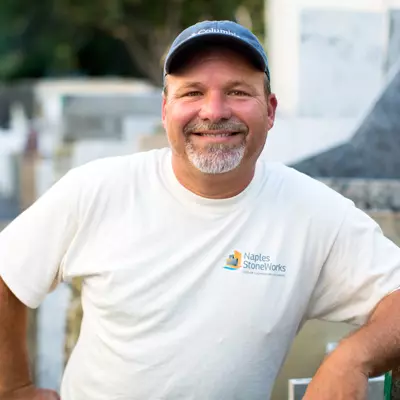 Eddie Hernandez | Field Manager
For the past 26 years, Eddie has held almost every position required by our industry. His extensive background makes him uniquely qualified to oversee all installation work, which also involves supervising the accuracy of measurements and coordinating daily job details with the team to ensure every project goes smoothly and without delay.
"There's great satisfaction in taking raw slabs and cutting and polishing them to make individual homes beautiful."
Tom Turner | Supervisor
As Supervisor, Tom is responsible for overseeing the proper installation of every project. With a background as a laborer and installation expert, he's able to call on his first-hand knowledge of many natural and man-made materials to ensure the job gets done right every time.
"The finished product is what makes every day worthwhile."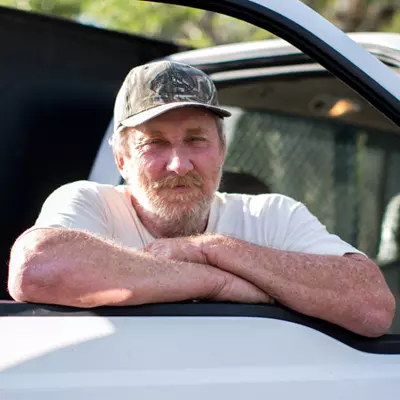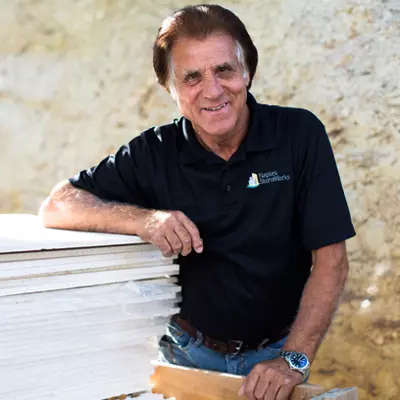 Leo Pace | Supervisor — Marble and Tile Installation
Leo is responsible for supervising the installation of all marble and tile projects. In his role, he keeps a sharp focus on ensuring every job is done professionally and meets our customers' expectations. Leo has been with our team for 25 of his past 35 years working in the industry.
"I enjoy everything about my job, especially the challenge of doing the job right."
What Our Customers Are Saying:
"From start to finish, each person involved in the job has been professional, friendly, accommodating, and on time. You coordinated everyone perfectly, and we are grateful to you for taking over when we were worried about timing and getting everyone here at the right time."